Forget how much traffic you get its how much converts that counts
Increase your web traffic and sales by using the right key words to boost your ranking in search engines. Potential customers can be found by optimising your SEO, which means using select keywords linked to your business. A strategy based on relevant keywords means more targeted traffic, which means more enquiries and sales. High-quality content makes your website search engine appealing, so when people enter these keywords into google, the more likely it is your business will rank higher in the results page and help achieve your goals.

A user enters a keyword into google and your business pops up first, sounds ideal, right? Google Adwords can help you achieve that goal. Almost 50% of users click the first search result in google, generating valuable traffic to your website. A form of Search Engine Marketing, Google Adwords allows you to reach and retarget your ideal customers so they can see your ads and messages.

This is where you can showcase your campaigns, advertising and video, to name a few. Display ads are also known as banner ads; they appear on the websites that are listed in the search results which are relevant to your product or service. You can use display advertising to target specific areas and interests to ensure you reach your preferred customer and improve your ROI.

As the face of your business, an attractive and easy to navigate website is your most valuable asset. You need a website which immediately educates visitors about what you do seamlessly. This means layouts which are clunky or don't have an immediate CTA become off-putting and will potentially turn away customers. We will help you find the perfect layout for your business and keep people on your webpage for longer.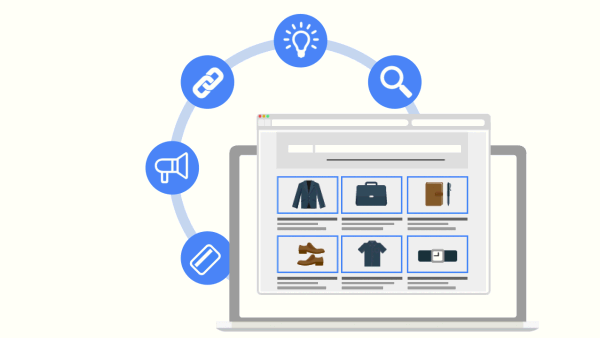 Retargeting is great because it reminds your potential customers of what they missed out on. On average, only 4% of your traffic is ready to convert immediately, but that doesn't mean they won't convert the second or third time. So, if someone visited your website and looked at certain items, you know there could be a potential sale there. Our retargeting technology will follow your website visitors with display ads around the web and remind them of why your product might be worth another look.
Your customers love to interact with their favourite businesses through social media. Learn how to tap into this lucrative medium of opportunities through our favourite social networks such as Instagram, Facebook and Twitter. Social media marketing allows you to amplify your message, reach target users and analyse interactions and behaviours within each platform. Here you can have fun with content while achieving your goals and increasing your sphere of influence.
Video is a powerful tool for advertising, allowing you to engage with your audience, deliver key messages and entertain all at once. YouTube has over a billion users each month and is the second most visited site on the internet, making it an insane opportunity to spread the word about your business. Consumers are spending more time watching video than ever before and the good news is you don't need to spend thousands in YouTube advertising. A good channel with quality content will attract the right attention and drive traffic to your website.

Quality content educates your customers on what your business is all about. Through the use of articles, video and imagery, you can boost your SEO in search rankings as your content delivers what people really want to see. The type of content you share is closely linked to your product or service. Content marketing means creating and sharing valuable content to attract and convert browsers into customers.
Instagram has evolved from its early days as a photo sharing app. With many additional features such as live videos, polls and analytics, Instagram is a viable option for businesses to promote their product or service. It's important for businesses to create a strong profile and engage followers with regular posts. Now, Instagram is also a major player in digital advertising. This tool means you can find new customers via their location and interests, or target customers similar to your existing buyers, sell directly through your profile, post blog articles and more.
One of the most important tactics you can feature in your strategy today. With this tool you can target new customers, find niche audiences, and engage your existing customers easily. There are billions of users logging onto Facebook daily, making it the primary location where all businesses can promote their product or service in a cost-effective environment. Events, videos, blogs, sales, private messages and many other updates can be advertised through Facebook Advertising.
GET A FREE STRATEGY SESSION
Uncover your goals
Access our advanced research team
Receive a strategic growth plan
No cost, no obligation